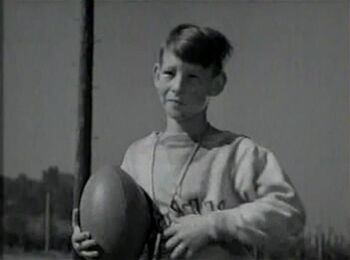 Bio
Corky is another peripheral Rascal about whom we know little about. He's a member of the He-Man Woman-Hater's Club and appears in several of the gang's shows in addition to playing football with the gang. In the gang's circus sideshow, he's billed as "the world's tallest man."

Corky was played by Joseph Geil.

Shorts
---
Ad blocker interference detected!
Wikia is a free-to-use site that makes money from advertising. We have a modified experience for viewers using ad blockers

Wikia is not accessible if you've made further modifications. Remove the custom ad blocker rule(s) and the page will load as expected.