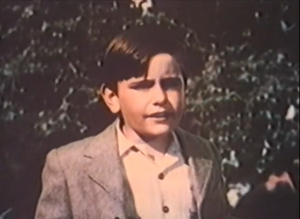 Profile
Name: Chuck
Nickname:
Played By: Georgie Nokes
Born: 1936
Relatives:
First Short: Curley
Last Short: Curley

Character
Bio: Chuck is a member of Curley Benson's gang. In Curley, he attends Lakeview School, and helps Curley get rid of Miss Johnson, the new schoolteacher, by bringing mouse to give to her. Chuck later ditches Curley when he finds out about his pal's carelessness in letting Miss Johnson know about the gang's pranks.

Quotes:
Trivia
---
Ad blocker interference detected!
Wikia is a free-to-use site that makes money from advertising. We have a modified experience for viewers using ad blockers

Wikia is not accessible if you've made further modifications. Remove the custom ad blocker rule(s) and the page will load as expected.