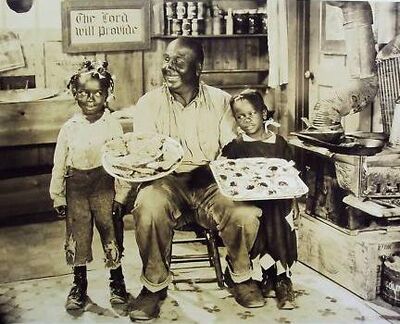 Production Notes
Length: Two Reel
Producer: Hal Roach
Director: Robert F. McGowan and Anthony Mack
Photography: Art Lloyd
Editor: Richard Currier
Titles: H. M. Walker
Writer: Hal Roach
Released: January 16, 1927
Studio: Pathe Exchange

Main Cast
Supporting Cast
The Short
Plot: The Rascals are kids at the Happyland Home Orphanage run by a cruel and crabby headmistress and her two employees. Their only friend is Uncle Tom, who keeps and raises Farina, Mango and Pleurisy and sneaks food to the orphans. However, when he loses custody of his three young charges, the three are taken to the orphanage where Farina misunderstands the directions regarding chicken for breakfast and thinks the orphans are in trouble. He calls Uncle Tom to rescue the kids and he escapes with them to an old mansion where they find food and clothing. The county comes running to arrest him, but the kids turn to him for for protection from the orphanage. After hearing their story, a judge leaves Tom in control of the orphanage and running things.
Quotes:
"Uncle Tom, They gonna cut our heads off an eat us for breakfast, cum an get us Farina Mango Plurisy" - note written by Farina

Notes/Trivia:
Sequence
---
Ad blocker interference detected!
Wikia is a free-to-use site that makes money from advertising. We have a modified experience for viewers using ad blockers

Wikia is not accessible if you've made further modifications. Remove the custom ad blocker rule(s) and the page will load as expected.