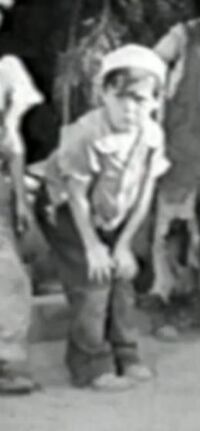 Bio
Robert "Bobby" De War is one of the students at Adams Street Grammar School with Mrs. Kornman, who replaces Miss Crabtree there as teacher. In school, his desk is behind that of Millie Kornman. Known for wearing a sailor cap, he helps Dickie Moore search for the magic lamp from the story, Aladdin And The Magic Lamp.

Bobby De War was played by Robert De War.

Shorts
---
Ad blocker interference detected!
Wikia is a free-to-use site that makes money from advertising. We have a modified experience for viewers using ad blockers

Wikia is not accessible if you've made further modifications. Remove the custom ad blocker rule(s) and the page will load as expected.