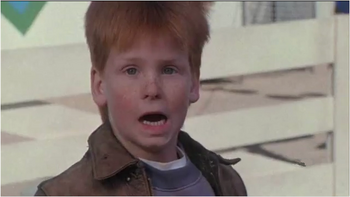 Biography
Character: The Woim
Birthday: May 1, 1985
Place of Birth: Los Angeles, California
Date of Death:
Place of Death:
First Short: The Little Rascals
Last Short: The Little Rascals
Number of Shorts: 1
History: Not much is known about Blake Jeremy Collins. The actor bio on the The Little Rascals DVD only mentions that he enjoys a wide range of physical activities, including swimming, soccer, cycling and horseback riding. He became friends with Bug Hall in the making of the movie.
List of Shorts
Other Projects
Minor Adjustments TV-Series (1995) - Episode: "The Far Out Internuts"
Men Behaving Badly TV-Series (1997) - Episode: "It's A Man's World"
Richie Rich's Christmas Wish (1998)
---
Ad blocker interference detected!
Wikia is a free-to-use site that makes money from advertising. We have a modified experience for viewers using ad blockers

Wikia is not accessible if you've made further modifications. Remove the custom ad blocker rule(s) and the page will load as expected.