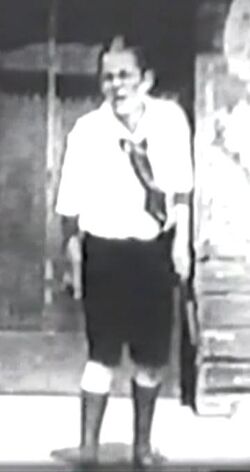 Bio
Billy Lord is the studious young man wearing Harold Lloyd-like glasses in Mickey and Mary's class at Adams Street Grammar School. He's also observed in the audience at ringside watching Mickey fight Jack for Mary's attention. He owns a camera in Better Movies, acting as cinematographer when the kids make a movie and runs the newsreel in Derby Day.
According to Maltin and Bann, this character was played by William Lord, but Robert DeMoss instead identies him as Harold Webster.

Shorts
---
Ad blocker interference detected!
Wikia is a free-to-use site that makes money from advertising. We have a modified experience for viewers using ad blockers

Wikia is not accessible if you've made further modifications. Remove the custom ad blocker rule(s) and the page will load as expected.