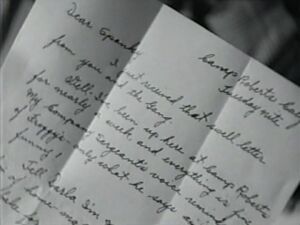 Bio
Bill is Spanky's older brother who is serving in the armed forces and writes Spanky a letter describing life in boot camp. This inspires Spanky to lead the gang to support the war effort at home.
If one ignores the difference in names, it can be noted that in films from several years before, Breezy was Spanky's older brother and would be of the right age to be joining the military.
Shorts
---
Ad blocker interference detected!
Wikia is a free-to-use site that makes money from advertising. We have a modified experience for viewers using ad blockers

Wikia is not accessible if you've made further modifications. Remove the custom ad blocker rule(s) and the page will load as expected.