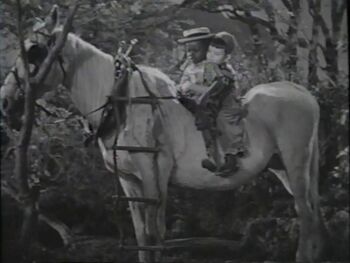 Biography
Bessie is the horse which Buckwheat and Porky ride to go visit Darla Hood and Waldo at Toluca Lake. Before the ride, Bessie is seen in a barn where Buckwheat, Porky, and Spanky are helping Alfalfa to build a boat to race against Waldo. It is not clear who owns the horse, but it's possible it belongs to relatives of one of the boys.
Shorts
---
Ad blocker interference detected!
Wikia is a free-to-use site that makes money from advertising. We have a modified experience for viewers using ad blockers

Wikia is not accessible if you've made further modifications. Remove the custom ad blocker rule(s) and the page will load as expected.