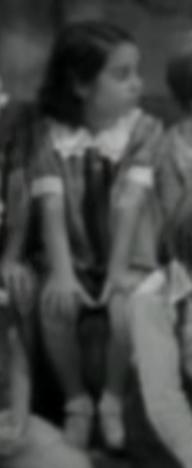 Bio
Barbara Goodrich is one of the students at Green Street Grammar School, but she later attends Greenpoint Grammar School. Her desk is two seats behind Donald Proffitt behind Spanky McFarland. She also attends Greenpoint Baptist Church and is a member of the Eagles Club to rally with getting Darla Hood on the radio instead of Alfalfa Switzer. She attends Spanky's Our Gang Follies Of 1936 but gets a part in the Reunion In Rhythm show for the school alumni.

Barbera was played by actress Barbera Goodrich.

Shorts
---
Ad blocker interference detected!
Wikia is a free-to-use site that makes money from advertising. We have a modified experience for viewers using ad blockers

Wikia is not accessible if you've made further modifications. Remove the custom ad blocker rule(s) and the page will load as expected.