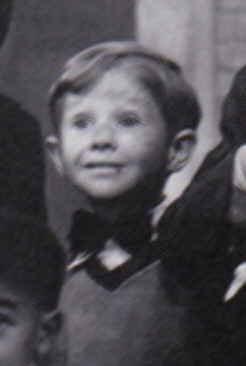 Bio
Alvin Buckelew is one of the kids from Happy Home Orphanage, sponsored by Mr. Wade and re-staffed by Mary Wade after discovering that Mr. Crutch was skimping on meals, clothing and toys for the orphanage in Shrimps For A Day. Alvin goes on to attend Green Street Grammar School in Teacher's Beau and join the Ancient And Honery Order Of Wood Chucks in Anniversary Trouble, joining the club to razz Spanky's act for a talent show in Beginner's Luck. He starts a band with his harmonica alongside Stymie and Tommy in The International Silver String Submarine Band in Mike Fright. He and Tommy suck on lemons to improve their freckles during Leonard's act. Alvin can also play the bass drum in a band to The Lucky Corner, but he also plays football with the gang in Washee Ironee and Little Papa whenever Spanky doesn't have to babysit his baby sister.

Alvin Buckelew was played by Alvin Buckelew.

Shorts
---
Ad blocker interference detected!
Wikia is a free-to-use site that makes money from advertising. We have a modified experience for viewers using ad blockers

Wikia is not accessible if you've made further modifications. Remove the custom ad blocker rule(s) and the page will load as expected.